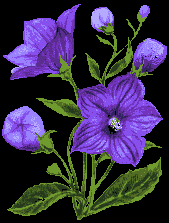 My nephew Joey was born in June 1964. As all of my sisters children Joey was so beautiful...

He was named after my father Joe Bowen and my brother-in-laws father Teddy Smigiel.

Right from the beginning my sister Eileen knew Joey was a tough little boy.

He wouldn't take much from most people

(Adults) and he had the face of an Angel as a little guy, He would just look at me with those big brown eyes and I'de melt.

He loved music (mostly country) and he liked playing on his CB Radio. Joey got married very young, When he left this world he had 3 children.

Joey was in a car accident on halloween night,

Oct. 31, 1993, he was a passenger in the front of the car when another car came from the drivers side (out of control) and  as it approached the car my nephew   jumped over the driver he was with trying to pull him (the driver) towards tthe passenger side (the side Joey was on)... The timing wasn't with my nephew and the other car slammed into Joeys car and Joey was sent into the windshield of the car... His younger brother Timmy Smigiel was in another car (in front of Joeys) and asked his friends to go back because he did not see the car his brother was in, As Timmys car approached where Joeys car had the accident Timmy knew that Joey was hurt, He was allowed to go with his brother Joey to the hospital and there Timmy called his Mom (my sister Eileen) & Dad (my brother-in-law Billy) to tell them what happend to Joey, While Timmy was on the phone with Eileen, and the doctors were working on Joey,He passed away from his injuries...My nephew was only 29 years old, He died just 8 months after

my Mother (Joeys grandmother). My sister Eileen lost her Mom & A Son just 8 months apart.

"When the young bury the old, time heals the pain and sorrow.

But when the process is reversed, The sorrow remains forever"

J.P. Kennedy